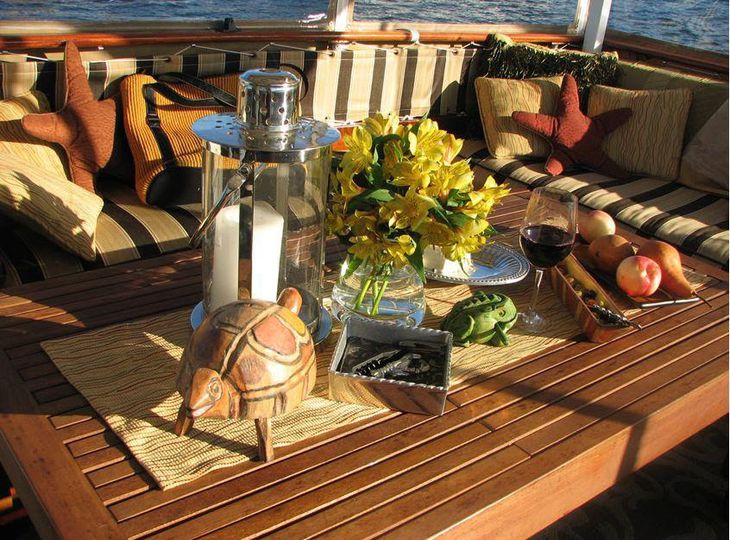 Details
"Offering private, scenic, and fine-dining gourmet cruises on the waters around Seattle, for groups of six or fewer." The first two hours are $495.00, and then $200.00 per hour after.
All cruises include complimentary hors d'oeuvres of two nice cheeses, crackers and fresh fruit.
Interested in adding a gourmet meal to your experience?
Meals are charged for separately, and average $65.00-$125.00 per person.
Contact Enchantress Cruises today for information, and to plan your special Enchanted experience.
Availability
FAQs
Nothing here yet.
Not finding an answer to your quesion about this item? Ask Enchantress Cruises directly:
Enchantress Cruises, a fully crewed, scenic and fine-dining experience on the waters around Seattle
Seattle
.