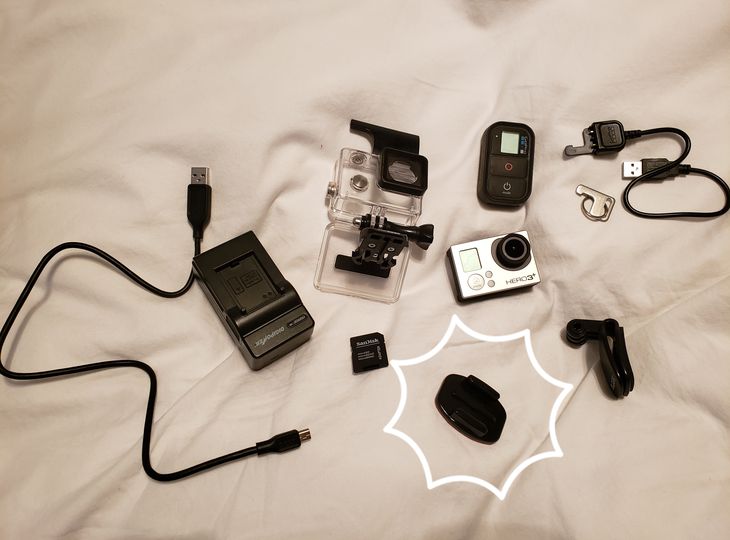 Details
GoPro Hero3+ Black Edition w/remote. 4k recording, smart app accessible, BT and Wifi able, USB connection cable, 64GB memory card and SD adapter, waterproof housing, mount adapter screw and pad clip, edge mount, battery wall charger, remote control with keychain clip and recharging cable. 7-day weekly price, includes free adhesive pad.
Availability
FAQs
Nothing here yet.
Not finding an answer to your quesion about this item? Ask Keith V. directly:
Return instructions
1 week after rental, we can meet to verify all rented component condition and present, and exchange the items.
GoPro Hero3+ Black Edition $25 daily rate (free adhesive pad with $100 weekly rate)
Everett
.