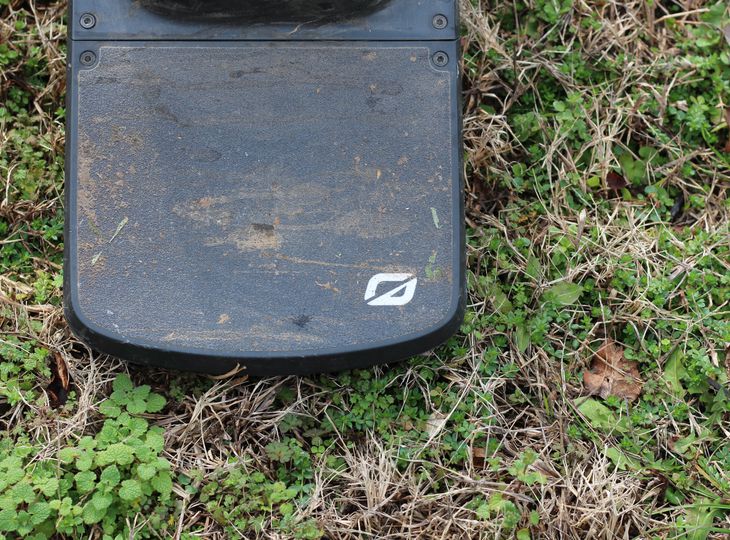 Details
The OneWheel.  That sweet one-wheeled electric skateboard you saw cruising down the street and immediately wanted to try (well, immediately after the thought "What the &*%$ is that?").  If you haven't seen these in action, take a moment and watch the promo video here:  
https://youtu.be/YIW-TGtAA-c
This thing is awesome!  Even if you're not a boarder (skate, snow, etc), it is possible and even likely you can quickly learn to ride and have fun on the OneWheel!  Proof:  I am not a boarder and never have been, but I can carve up the trails at Long Hunter State Park with this baby.  That's a great place to ride it, but it also does well on road, grass, trails, at birthday parties, downtown, indoors, etc.  This OneWheel has a 6-8 mile range and a 16 mph top speed.  And yes, the charger is included and can be plugged into any wall outlet.
When you rent my OneWheel, we can find a good place to meet up, and you can have the time of your life for the day.  Safety equipment is highly recommended (but does not come with the rental) - I wear a helmet and wrist guards, which can be found cheap at Play it Again Sports or Goodwill.  Other than scratches, to which I'm sure you'll add a few (that's OK), this OneWheel is still close to new at 19 miles on the odometer (at the time of listing).
Let me know if you're interested!  I would love to share the joy of this awesome little machine!
Greg
Provided by Greg J.
Response rate: 100%
Usually repsonds within 2 hours
Member since: Jan. 15, 2020
Rentals: 0
Email verified
Phone # verified
ID verified
Photo verified
I'm a married, professional mentor who enjoys family and being in the woods. I'm changing careers and need to earn some extra $$, and I have this awesome toy (OneWheel) that I'd like to rent to other fun-loving guys just like you! WARNING: don't watch the video below if you don't want to rent my OneWheel!
https://youtu.be/YIW-TGtAA-c
Damage Protection
Instant optional damage protection can be purchased at time of checkout. This covers you for any accidental damage while using OneWheel Pint. No damage deposit required.
OneWheel Pint Safety
All Onewheels on FriendWithA are maintained for quality and safety. This includes a maintenance check prior to any rental by Greg J.
Availability
FAQs
Nothing here yet.
Not finding an answer to your quesion about this item? Ask Greg J. directly:
Return instructions
To return the OneWheel to it's home, meet me at the agreed-upon time and location with the OneWheel (obviously) and charger!
Guarantee
Satisfaction Guaranteed. If for some reason you don't have a blast using OneWheel Pint, FriendWithA will provide you a 100% money back guarantee.
---
This listing has been viewed 42 times.
---
Cancellation
Bookings can be cancelled any time prior to pickup without any penalties. Note: cancelling later than an hour before the start of rental is discouraged and will be reflected in your profile.
24/7 Support
FriendWithA is here to support you along your journey at all hours. If anything ever comes up, give us a call at
+1 800-846-8870
or email us at
support@friendwitha.com
.
.