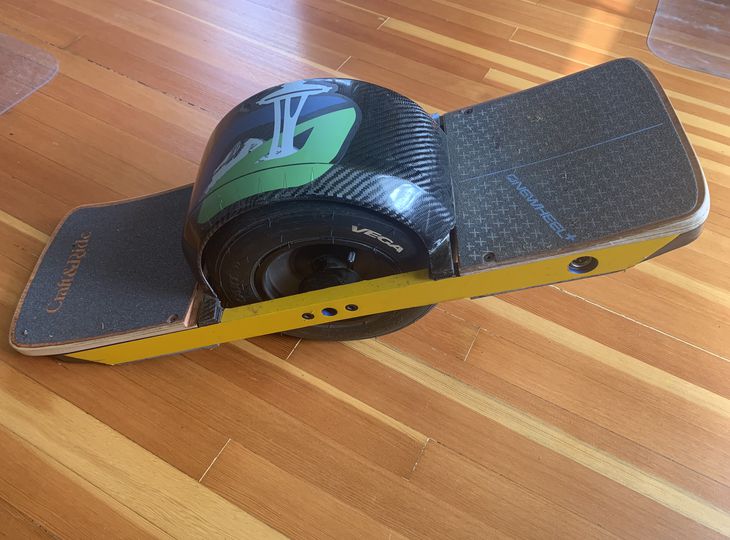 Details
OneWheel Plus with Rambo carbon fiber fender and Craft & Ride OneTail Extended rear foot pad. Low miles, good condition.
Damage Insurance
Instant optional damage insurance can be purchased at time of checkout. This covers you for any accidental damage while using OneWheel +. No damage deposit required.
Availability
FAQs
Can you provide any safety gear? (Helmet, wrist guards, etc)
Yep!
Not finding an answer to your quesion about this item? Ask Geoff H. directly:
Return instructions
Must promise to use helmet at all times (I don't care if you break an ankle, but I don't want a death on my conscience!) :)
Pickup any day at 10AM, return by 7PM.
If I'm not available for pickup or return, I will figure out a way to get you the board and for you to get it back to me.
Reviews
Geoff was awesome to work with, easy communication for pick up and drop off.
Geoff is the homeboy forsure and there is no doubt about it 🤙

.