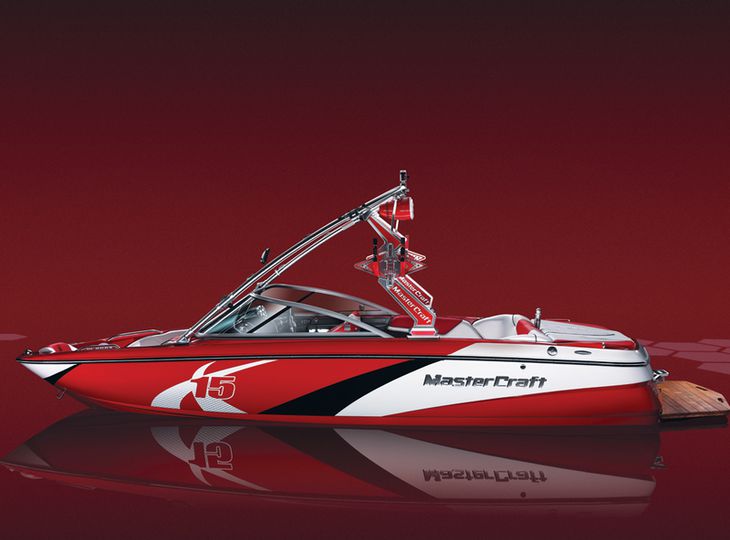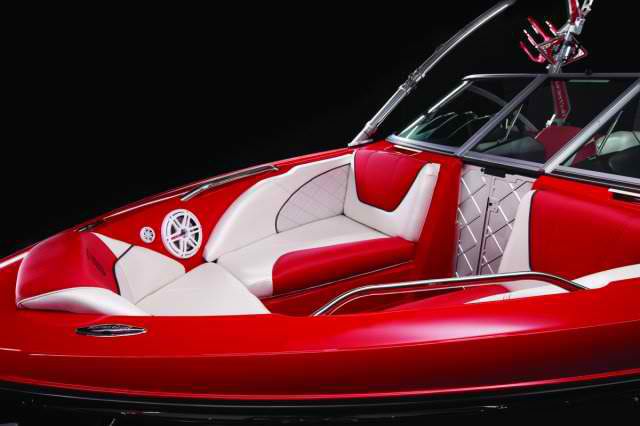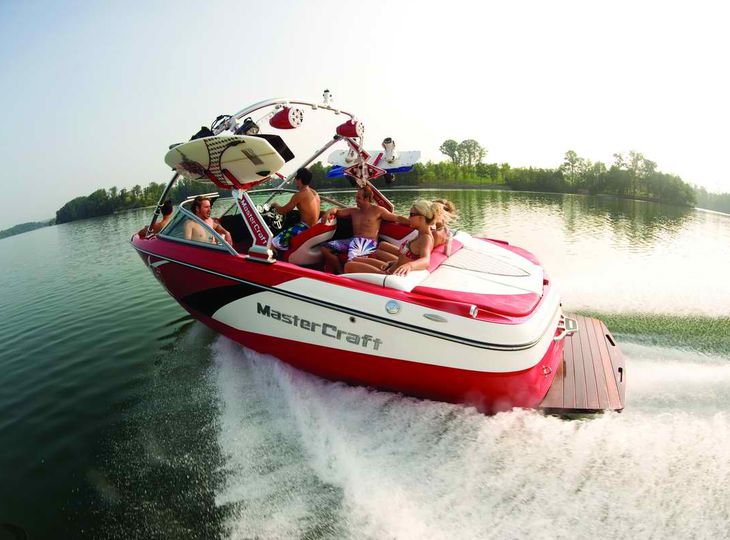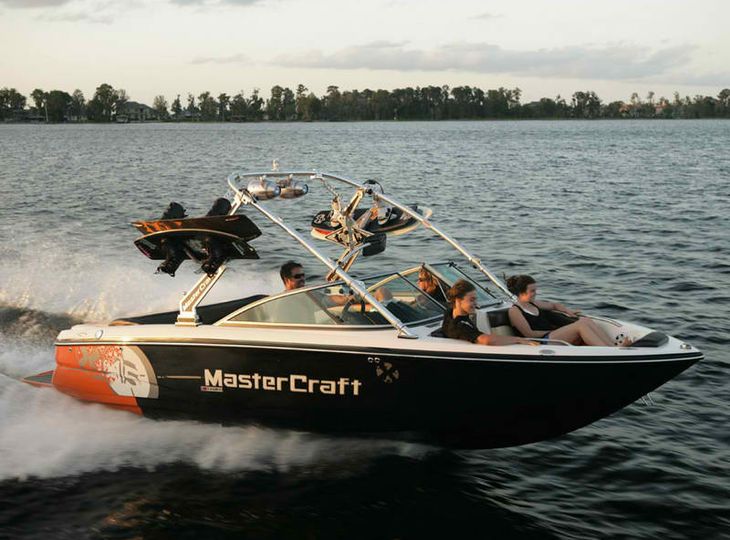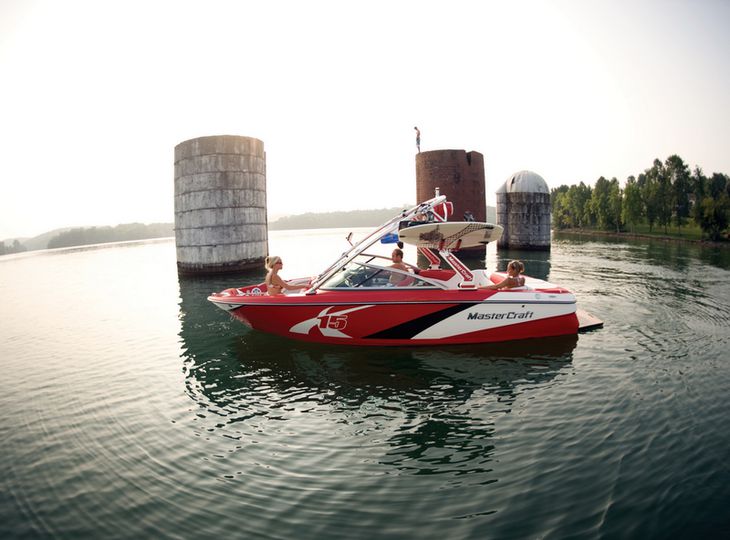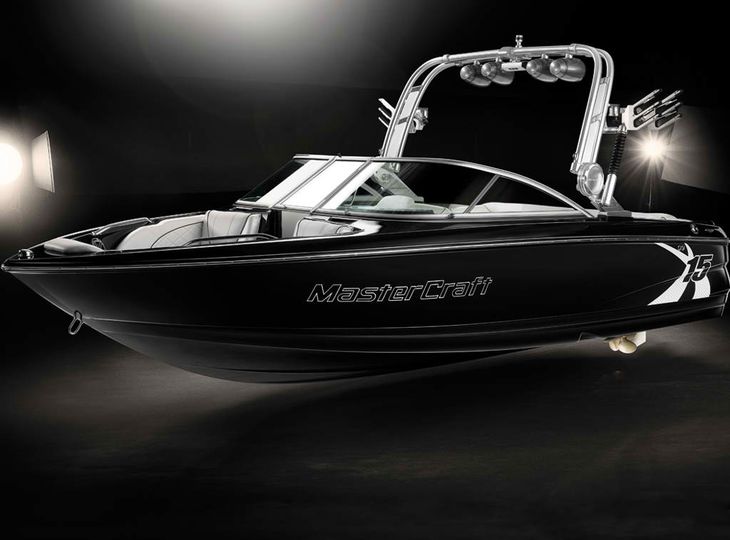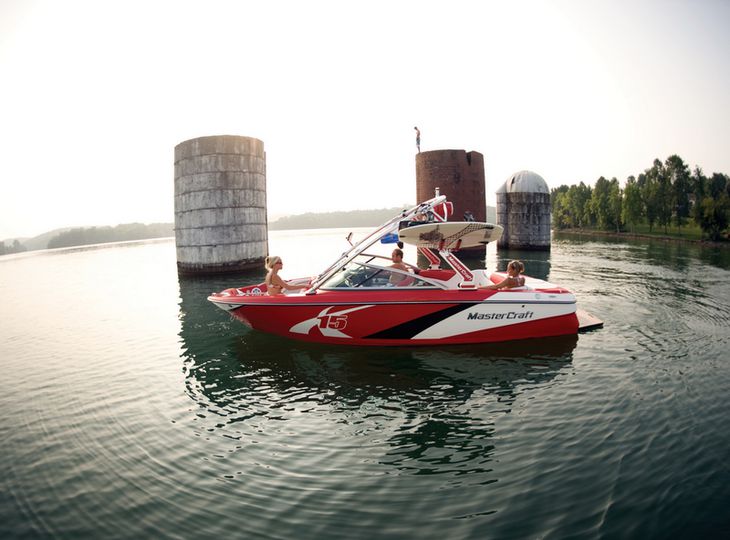 Details
The MasterCraft X-15 boat rental is an example of large things coming in slightly smaller packages – it feels like a typical 23 footer. The X-15 also rides big thanks to its modified deep vee hull that helps it cut through the chop like many of its larger I/O counterparts. The X-15 has enough seating in both the traditional bow and wraparound seating lounge to host 14 of your closest family, colleagues, and friends – even some that aren't so close. The X-15 comes standard with MasterCraft's newest innovation, the BIG (Boat Instrument Gauge) Screen, a beautiful, crystal clear 6" display that is more computer than gauge, allowing you to see not only typical fuel, temp, speed and cruise settings but providing a cutting edge interface to save user data (i.e. ballast and surf tabs settings) and for watching footage shot by the optional tower camera.
The MasterCraft X-15 has one of the best engineered wakes for versatility making this boat optimal for the family that skis, wakeboards, surfs, tubes and cruises. Add in the optional surf tabs to help create a massive, tuned surf wake and take Hawaii off your surf to-do list. The X-15 comes with an unprecedented 116 cubic feet of storage for all of life's on-water necessities. The X-15 comes standard with over-sized boarding platform, tower, rotating board racks and hard tank ballast system – and for those who like more weight, you can option to install the plug n' play system that is ready to use with additional ballast sacs. No messy pumps or annoying power cords.
Features:
Seats 14 people
Perfect for boating Lake Tapps
Boat is delivered to Lake Tapps
Must book 2 days in advance
Also rent out stand up paddle boards, tubes, water skis, wakeboards as well
Additional Pricing:
1 day $4,895.00
2 days $3,545.00 per day
3 days $2,825.00 per day
4 days $2,470.00 per day
5 days $2,255.00 per day
6 days $2,110.00 per day
7-21 days $2,010.00 per day
Water Sports Equipment Rental:
Water toys must be accompanied by a watercraft rental.
Water Skis, Wake Skate, Knee Board: $65 / day
Wake Boards, Wake Surfers, Slalom Ski, Tubes $65 / day
Stand Up Paddleboard Rentals $125 / day
Wakeboard helmets, and Water Ski Ropes $10 / day
Water trampoline 15 feet round $695 / day
Life Vests and Gas Can $10 / each per day
Air Chair, Hydrofoil, Wakefoil, Foilboard $125 / day - Water Blob $695 / day (5 day minimum)
Availability
FAQs
Nothing here yet.
Not finding an answer to your quesion about this item? Ask Invert Sports directly:
.