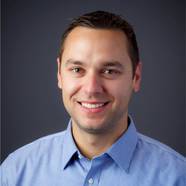 Greg A.
4 items |
Seattle, WA, USA
Email verified
Phone # verified
ID verified
Photo verified
Delivers gear
Power loaner
Response rate: 85%
Usually responds within 30 minutes
---
8
late cancellations out of 56 bookings received
---
0
late cancellations out of 3 bookings made
Greg A.
4 items |
Seattle, WA, USA
Reviews
Second time renting from Greg. Great experience again. Recommend!

Great experience. Greg was communicative, helpful, and easy pick-up location. The OneWheel was awesome and a lot of fun. If you need to borrow one, Greg's is ideal.

Greg was super fast to communicate and on time with everything. Had a blast renting his onewheel xr.

Greg was very accommodating and the Onewheel was a ton of fun. Thanks Greg! I'll be buying one ASAP.

Greg had great communication and made pick up and drop off very easy. Was awesome to try out this amazing machine. Highly recommend Greg for anyone looking to try a OneWheel.

Great renter, attentive communication, nice person! Board worked great and was fully charged on pickup. I will be renting again soon.

Very easy to work with, great time! Thanks again

Easy pick up and drop off. Great time with the onewheel...

Greg was great in accommodating the pickup and drop off. The OneWheel XR he rented me preformed flawlessly.

The OneWheel I rented from Greg was amazing. I'm very surprised how powerful it is!

Greg was easy to communicate with to coordinate pick up and drop off.
Greg's items