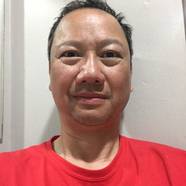 Frank W.
4 items |
Seattle, WA, USA
Email verified
Phone # verified
ID verified
Photo verified
Power loaner
Response rate: 95%
Usually responds within 30 minutes
---
2
late cancellations out of 35 bookings received
Frank W.
4 items |
Seattle, WA, USA
Reviews
Great rental experience. Seamless and easy. Frank was a good communicator, on time and flexible. Provided a quick demo of equipment and offered some good tips. Even patiently let me gush about how much fun we had. Simple and positive experience. Recommend!

Frank was easy to work with -- pick up and drop off were smooth and simple. He was flexible with timing and friendly.

Awesome experience renting from Frank. Polite, patient, punctual, went out of his way to accommodate my schedule and since knows seemingly everything there is to know about OneWheels and PEVs in general he answered easily a dozen questions I had as someone wanting to purchase one for himself and this was AFTER the rental period. Even offered to let me tag along for a group ride with other local "floaters" which I will absolutely be taking him up in first chance I get. Seriously an all-around 10/10 rental experience.

Frank was simply amazing to work with. He was prompt, flexible, and really considerate of our ability level. He gave us really useful information and even lent us some extra gear last minute that we needed. I'd 100% borrow from Frank again.

Frank is so nice I rented an extra day but put in the wrong date. He realized my mistake and reached out and helped me fix it!

Great guy! Great board! Great teacher! Amazing! Highly recommend Frank.... He can use the board like a pro and can help you out if it's your first time! Frank, thanks for everything! I'm buying my own board based on the experience from yours! I owe you a beer when we are not about to ride! Haha.... Thanks again!

Frank's onewheel was in great shape, worked perfectly, and was super fun to ride! Frank was great to deal with!

Super helpful tutorial when I picked it up. Board was great, the fangs are a nice accessory to have. Frank was great to rent from.
Frank's items