Are you feeling bored while you're stuck at home? Has COVID prevented you from going out and having a good time in Seattle since the pandemic struck in March? Then, I have some fabulous news for you. Most of the business establishments are open in August.
Sporting events with more than 50 fans, bowling alleys, and crowded concerts are a long way from reopening. But most other activities which do not involve a gathering of more than 50 people have resumed in Seattle.I have compiled a list of 13 things you can do right now. However, the COVID-19 pandemic situation has been unpredictable. So, I'd advise you to check the concerned link before you embark on your fun excursion.
#1: Rent a Onewheel on FriendWithA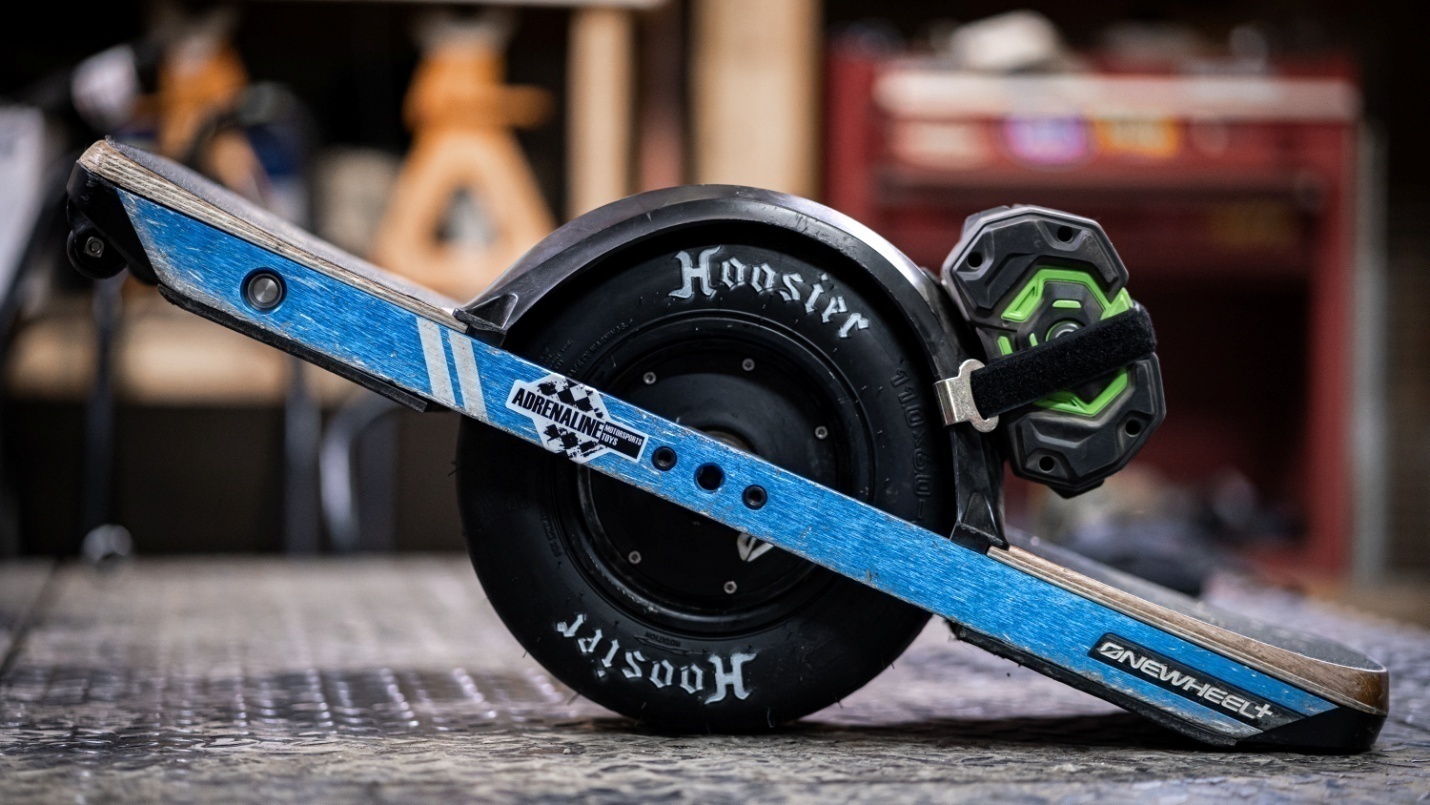 Image Courtesy: Mike Marrah via Unsplash
An early morning Onewheel ride is by far one of the most thrilling things you can wake up to. You've possibly seen one of these Onewheel devices in your neighborhood and wondered, Howcan anyone maintain their balance on this outlandish machine?But balancing on this self-balancing hoverboard-type skateboard on one wheel isn't all that difficult once you get the hang of it. And an Onewheel ride is even more fun than you imagined and an amazing way to view Seattle. You can rent an Onewheel at FriendWithA. The process is quick. You only need to sign up and verify some personal details, such as email and phone.
#2: Rent a Cabin
It isn't easy being cooped in your house for months on end. You probably want to get back to nature. Well, that's understandable, and it's possible, too.You can spend a few days in an exceptional space that melts into its surrounding natural environment by renting a cabin near Seattle. Glamping Hub makes this task so effortless. You can leave your house and quickly go to a wonderland of exquisite, handcrafted furniture, fresh and ultraclean washrooms, soft fabrics, and crackling fireplaces. In this uncertain pandemic, a cabin is a safe accommodation in nature that opens doors to unique experiences such as climbing a mountain, diving into the sea, or going on a fishing expedition. Yes, you can be adventurous, you can be daring, and you can be free.
#3: Ride the Ferry
A ferry boat is a much larger vessel than most forms of transit. This gives you more opportunity to maintain the social distancing norms that are currently in place. The Washington State Ferries (WSDOT) encourages riders to stay in their vehicles, as much as possible, during their ferry ride. Riders are also encouraged to use the running water and hand soap available in the restrooms on the vessels. The Downtown Seattle–Bainbridge Island ferry ride is a highly popular tourist attraction for a reason. The views of Seattle's skyline and the beautiful homes and beaches in West Seattle are simply breathtaking.
#4: Gardening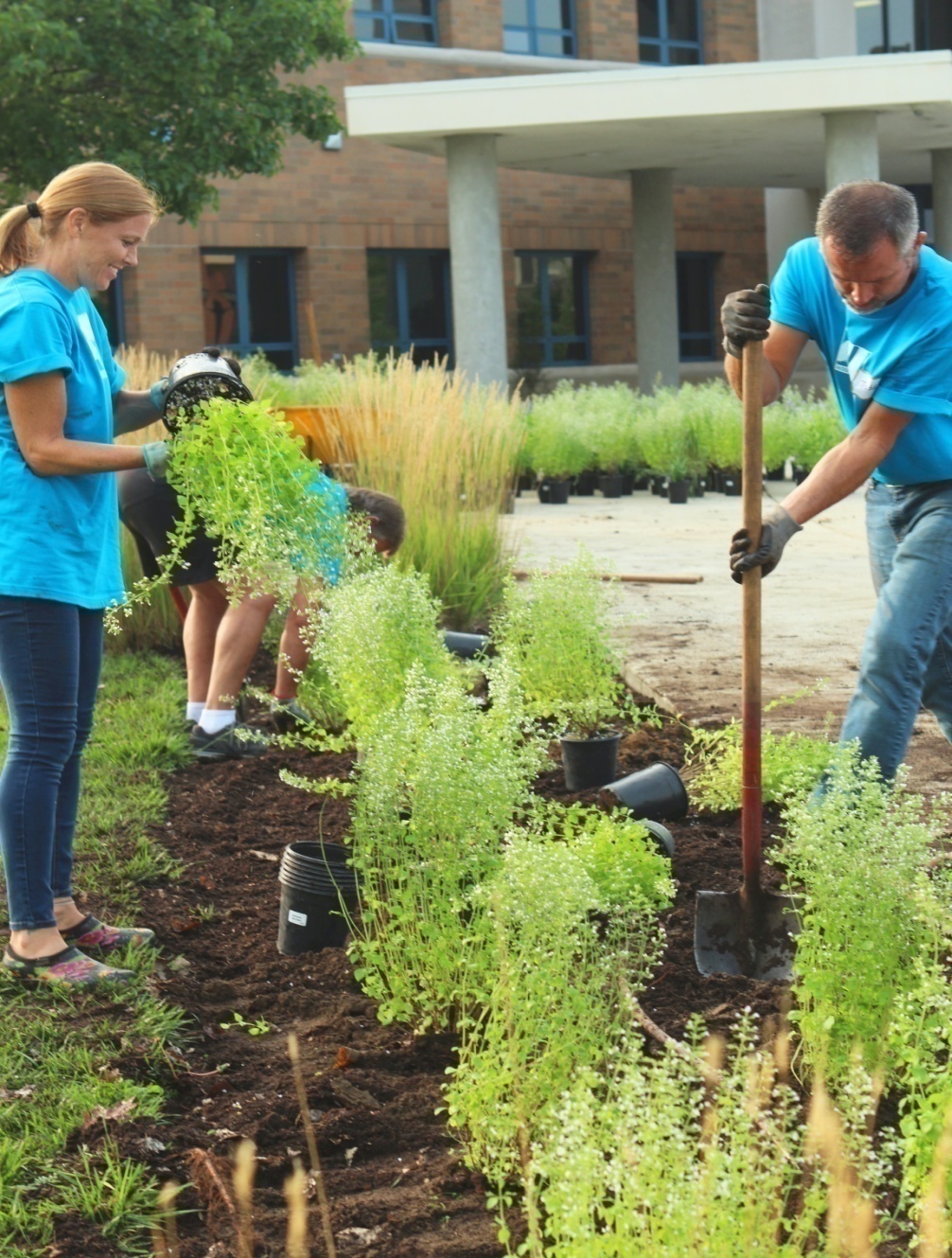 Image Courtesy: Anna Earl via Unsplash
Gardening is a fun pastime. Remember, for centuries, humankind survived off of the earth. It's only that we got far away from gardening during the digital age.A stay-at-home order need not be painful. Now is the best time to create the garden you never had time for before. Gardening is one way you can be self-sufficient, and you really have the time now to focus on it. Also, gardening—even indoor gardening if you don't have enough space in your backyard—conveys multiple benefits. You get physical exercise and boost your immune system—two pandemic essentials. And of course, you get closer to nature.
#5: Go for a Walk/Run
Going for a walk/run every day has numerous benefits. But I'll focus on just one. This form of exercise boosts your immune system—something you really need to be doing until a vaccine for coronavirus hits the market. Yes, a stronger immune system presents you with a better chance of not being infected with/recovering from coronavirus. You'll need to walk/run every day to experience this benefit, though. If you don't favor the outdoors, try walking/running on a treadmill indoors. It's equally effective.
#6. Paddle Boarding/Kayaking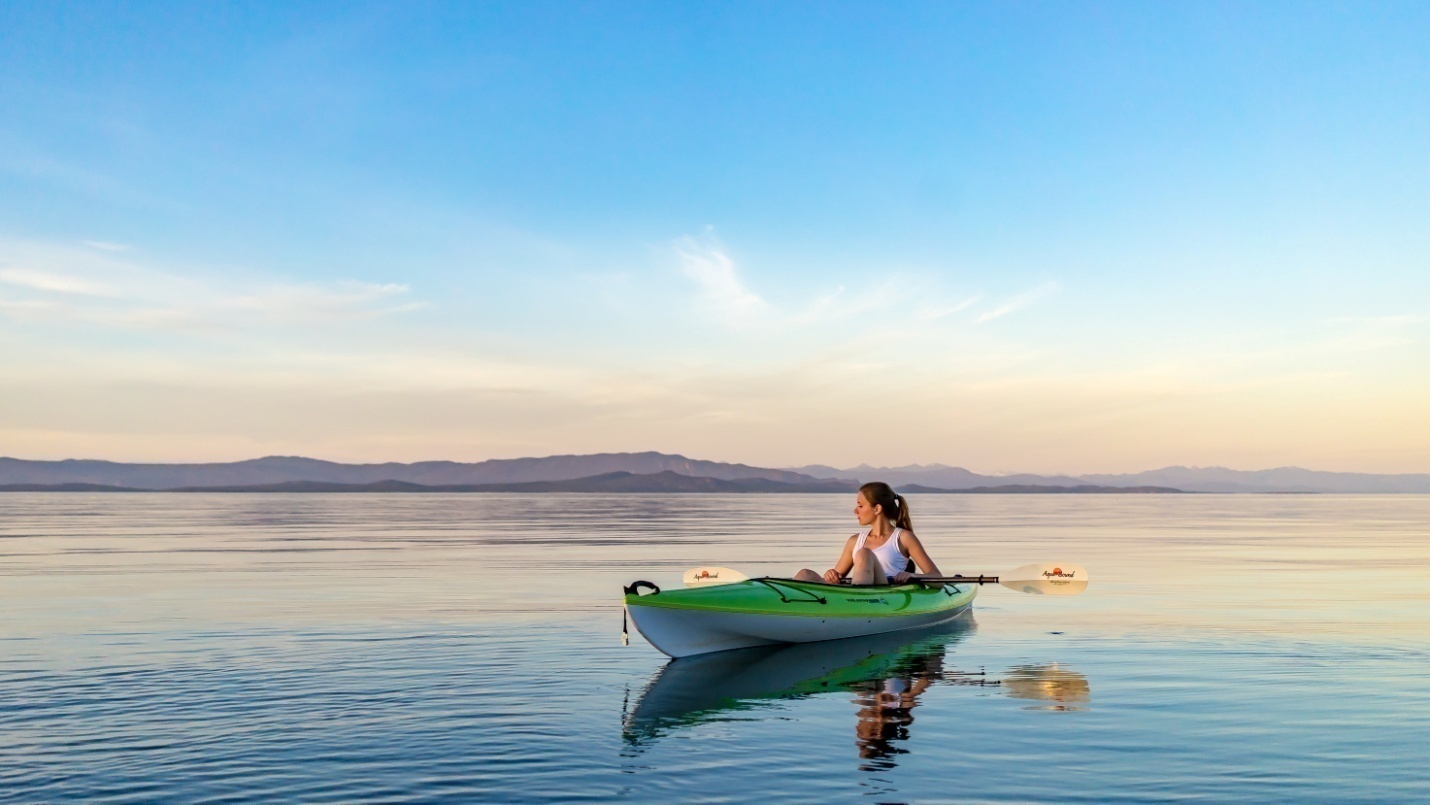 Image Courtesy: Jeff Isaak via Unsplash
Stand-Up Paddle (SUP) is the most accessible way you can get on the water. You can join Alki Kayak Tours for an introductory 2.5-hour SUP lesson. This program is aligned with the high standards of the American Canoe Association. Hence, you get the tools to enjoy this growing sport safely and effectively. You learn about the basic stances and basic paddle strokes. Another skill you learn is finding board balance. At the University of Washington campus, you can get a double kayak boat for rent. State guidelines stipulate that all boats are to be reserved in advance. And since walk-ups are not accepted this season, you'll need to reserve a boat in advance.
#7: Bike Ride
Image Credit: Chris Henry via Unsplash
Seattle Parks and Recreation (SPR) manages a huge park system of over 485 parks. SPR provides around 120 miles of trails. The 30-mile Centennial Trail, an immensely popular recreational trail, is easily your first choice for bicycling and hiking. This trail is accessible to people of every level of physical ability. And you can easily rent an electric bike in Seattle. Each year, more than 400,000 citizens use this trail as a recreational trail. The Burke-Gilman Trail is another popular recreational trail for cyclists and runners. This trail is jointly maintained by SPR and Seattle Department of Transportation.
#8: Go on a Hike
Seattle's reputation as a mostly outdoor city is well-earned. You don't even need to leave the city to go hiking, as you'll find miles of trails in the city parks. The Rattlesnake Ledge, located close to the city, offers you the finest all-in-one outdoor experience. Within a short 4-mile round-trip, there's a fabulous view, a lake, and a hike. The Discovery Park Loop Trail is a place you can hike without even leaving the city. The 5.1-milehike, the longer of the two hikes on this trail, includes forest, field, and waterfront. You can go down to the beach if you like looking at sea creatures and birds.
#9: Watch Some Netflix
Worried that you are stuck at home? You don't need to any longer. Netflix has a huge selection of movies this monthto keep you entertained, as you are forced to practice social distancing. Whether you love Scorsese's latest mobster flick or prefer poignant documentaries, Netflix has you covered. The bulging library of content on this channel has something for everyone, and new movies are being added all the time.
#10: Get Swinging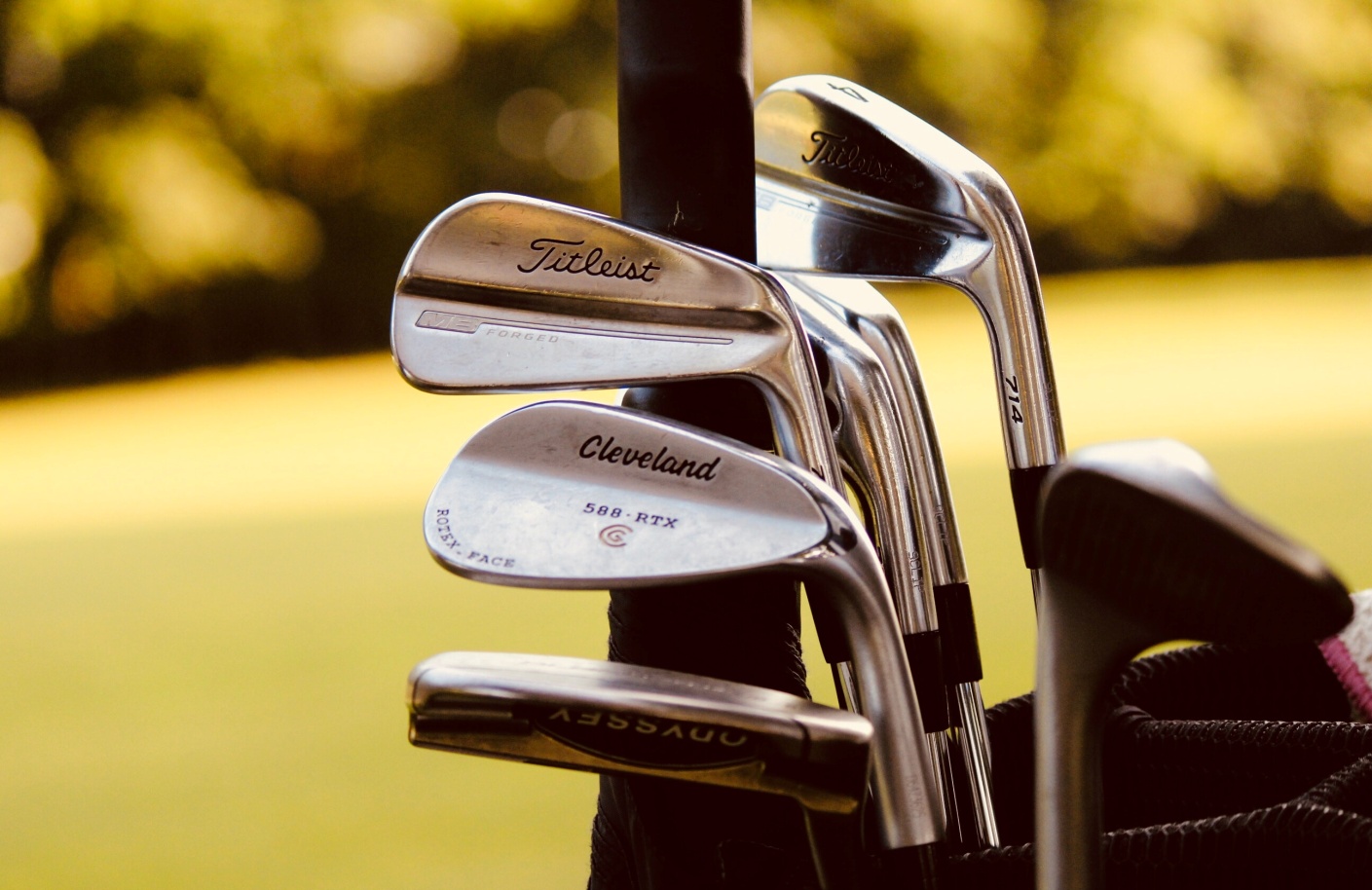 Image Credit: Sydney Rae via Unsplash
Playing a round of golf provides you with moderately intense physical activity. You'll need to walk a lot, carry your bag a bit, and swing a bit, as well. And renting golf gear in Seattle is really simple. But a group is restricted to a maximum of four people, and they should be from the same household. Singles are paired on the basis of space availability. No cash transactions are permitted, and golf carts are limited to single riders. Further, flagsticks are to remain in the holes, and you cannot touch them. Four golf courses owned and maintained by Seattle Parks and Recreation are ready to set up your tee time. They are West Seattle Park, Jefferson Park, Jackson Park, and Interbay Golf Course. You can also find information on more golf courses here.
#11: Marination Mobile and Alki Beach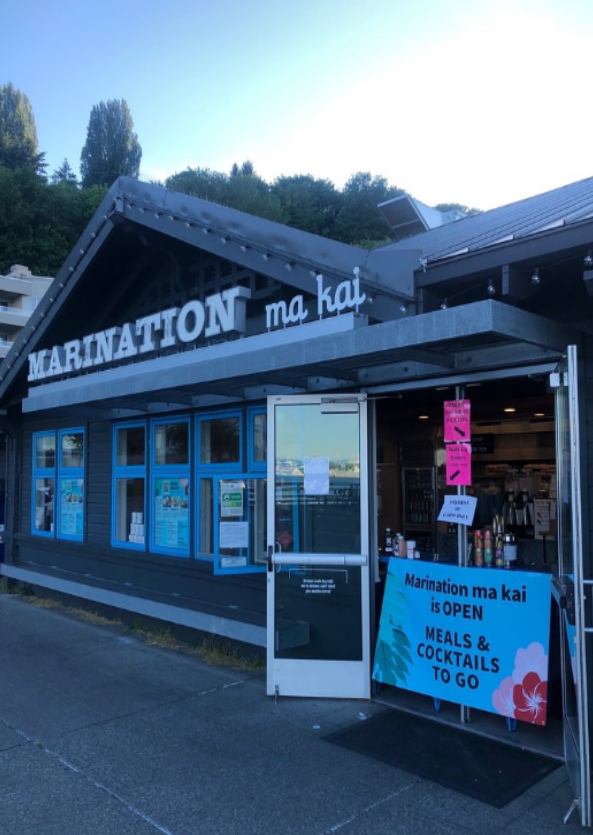 Although Alki Beach can seem like a busy tourist spot, it's actually been pretty chill compared to normal summer days. Alki Beach is simply awesome with stellar skyline views, volleyball courts, a sandy beach, and a pathway for walking. You can enjoy a delicious blend of Hawaiian and Korean food delivered by Marination Mobile on Alki Beach. The menu includes spam musabi, chips, grilled fish tacos, Kimchi fried rice, and several other creative dishes.
#12: Dine Out
While dining out was not an option for most people during the lockdown, things are changing now. And although many restaurants in Seattle have not reopened their dining rooms yet, some of them are offering limited seating. For the last few months, bars, restaurants, and wineries have been relying solely on takeout and delivery. Check out this list for the restaurants that are now open for dine-in service. But remember, when you're dining out, the new social distancing norms need to be observed for at least a couple of months.
#13: Visit Farmers Markets
Enjoy a safe and efficient trip to the farmers market during the pandemic. This visit is, however, a virtual farmers market experience. You need to set up your account on WhatsGood.com first. Next, you find your closest market—Capitol Hill, Columbia City, University District, or West Seattle—and fill your online basket with the Neighborhood Farmers Market goods. You pay in a single transaction and wait for the confirmation email. You can limit contact with vendors and other shoppers at the market by choosing your pick up time. You then meet the farmers markets staff on market day and pick up your goods in one location.
Summarizing
While a dose of the outdoors does feel good during the pandemic, you need to prioritize your safety. And with no control yet on the number of daily new coronavirus cases in Seattle, it is safer to follow the social distancing guidelines, specifically the one around wearing a face mask each time you step out of your house.