Dress for the slide not the ride - how to dress on a Onewheel
The Onewheel is unparalleled for allowing complete freedom as riders explore all kinds of inclines, declines, and terrains. But when it comes to what to wear on the board, it's best to think with just a little more restraint.
Dress for the slide not the ride - how to dress on a Onewheel
Riders love the freedom of grabbing their board and heading out in their battered old Vans into the sunset. It would be awesome if it wasn't necessary to take precautions with some safety gear but unfortunately it's not really the case. It's all cool though, with so many awesome skate brands out there and tons of comfortable and discreet safety gear available you have plenty of options for looking fresh, rad, and board-ready.
Skater Setup:
Whether you're a pro cruising down Santa Monica or just like to look super stylish for those Instagram photos, here is the basic bare bones setup on your Onewheel.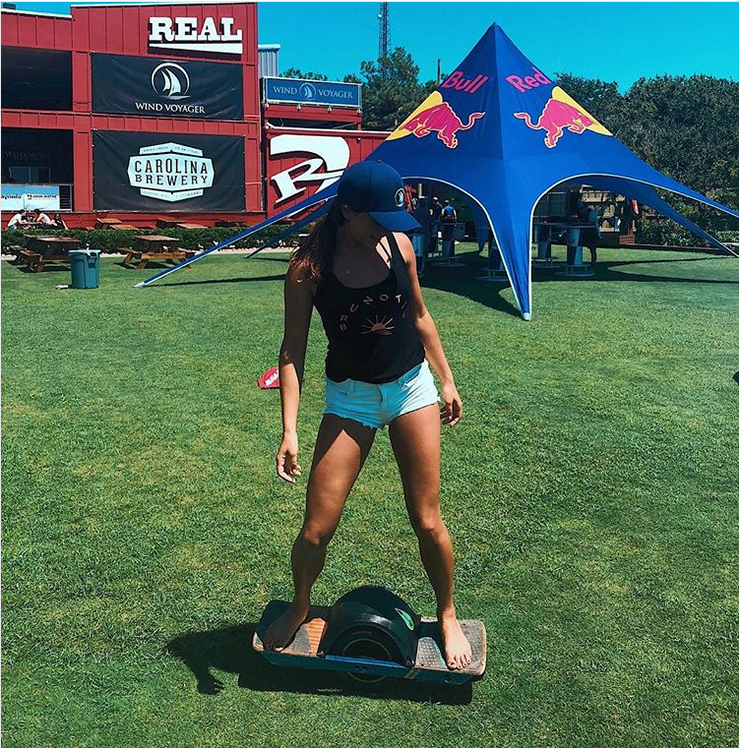 Credit @ritaarnaus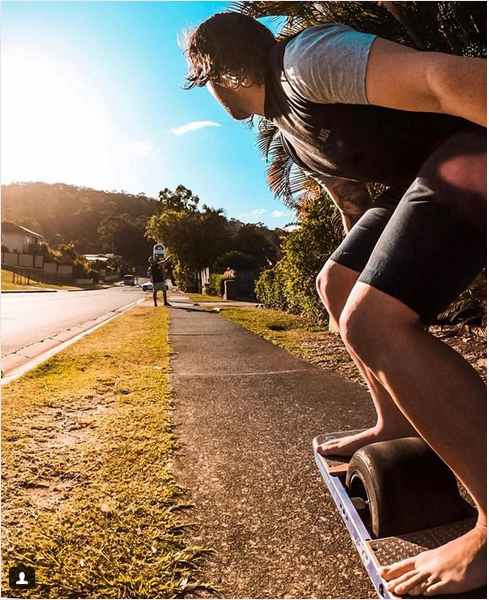 Credit @craftandride
Casual Setup:
If you are riding casual speeds up to 15 mph, and have pretty good control on the Onewheel, you should be okay wearing the following: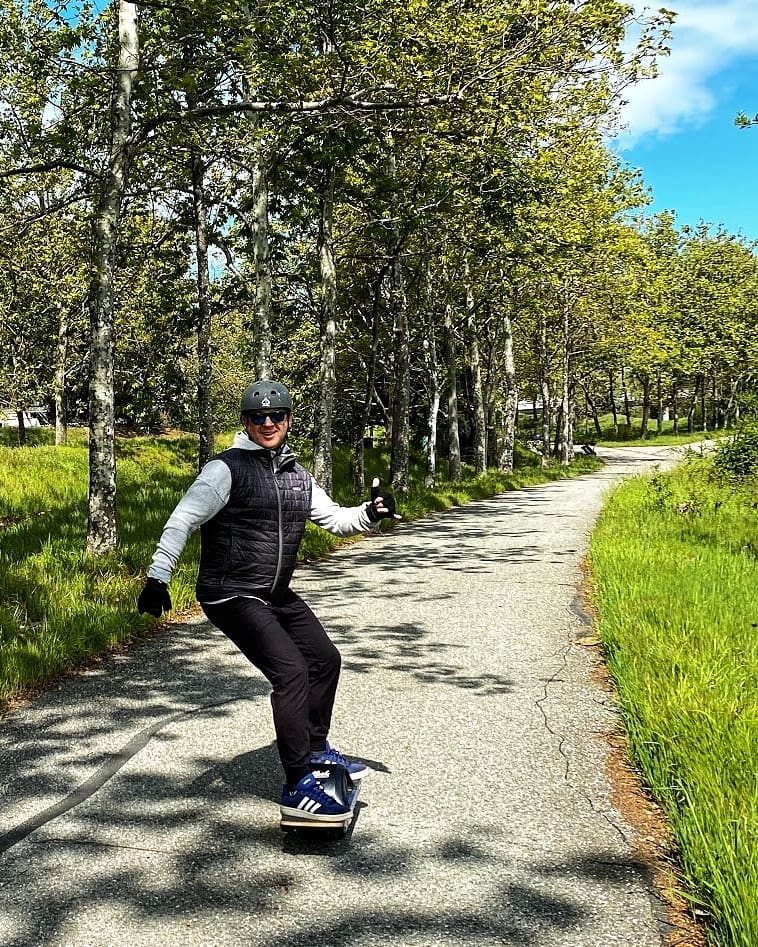 https://www.instagram.com/p/B-D1fQmAy4V/
Helmet
Protective Setup (Recommended):
Whether you're a Onewheel beginner, approaching top speed records on a Onewheel (19 mph), riding with low battery, feel any pushback, or have taken a hard spill before; we recommend wearing the following protective gear:
Gloves
Wrist Guards, knee and elbow pads
Helmet
Credit @esurfer
Below are a few suggestions for gear from the brands riders swear by.
Find a helmet that not only looks the part but does the job. If it's comfortable, lightweight, and secure you know you're protected in the best way possible. Popular choices are the Smith Men's Aspect Helmet and the Pro-Tech Classic - Volcom Mag Vibes but whatever one you decide make sure it meets the ASTM F1492 skateboard helmet standard. Put it on, clip it up, and forget it's there.
Credit @Pro-tech
Wrist guards, knee and elbow pads don't need to be ugly, heavy, or restricting. With so many great options to choose from, going safety gear incognito doesn't need to wreck your look. G-form elbow pads and knee guards are kinda on the pricey side but you get a lot for your buck. They're thin, flexible, look great, and can easily be worn under your clothes. Triple8 also do some quality and hard-wearing gear. You can always rent some kit if you want to get a feel for it before you buy any specific brands.
Credit @G-Form
OW riders will already know to ride in flat soled shoes or they will have found out the hard way. Avoid cushioned, padded soles you need to feel those OW foot pad sensors effectively. The debate of the best shoes to wear is ongoing but Vans, DC and Nike SBs are classic skater go tos. These kind of shoes are the best way to go as they're made from high quality and durable material, the kind that can take scuffs and impacts. Riders also find their place on the cup soles or vulcanized soles feud. If you want to get more technical look into high, mid, and low profiles skate shoes. If you're looking for the best ankle protection and support go for high profile, for good protection and some flexibility go mid, and go low for a wide spectrum of movement.
Credit @Vans
Some riders go for gloves, but they're pretty much a secondary priority behind wrist guards. It's another debated topic in the OW community, though those playing it safe opt for both. Longboarding gloves like Siluves or d30 are tried and tested favorites.
Credit @MartinTalavášek
In the end, what you wear on a OW comes down to how you ride it. Pushing the board's limits with high speeds and crazy terrains will mean you should opt for the Protective Setup. That setup goes for beginners too. Riders who want a no frills commute without the high speeds can afford to grab just a helmet and some thicker clothing with their Casual Setup. The pros out there will probably opt for total freedom and take the risk with the Skater Setup. Remember, those just starting out could always dip their toes in the scene by trying out a Onewheel rental. It's an easy way for deciding what kind of rider they are before fully committing to clothing brands, or a OW purchase. Just remember riding the OW is for those that want revolutionize their commute, smile all day long, and carve up sketchy terrains - it's all just a community of big kids who want a good time, not a fashion show.
Let us know your thoughts. What do you wear while riding a Onewheel? How do you stay cool and stylish, yet safe on the OW?