Is the Onewheel worth $1,800?
It's not exactly a disposable income purchase for most but what the Onewheel costs in price is nothing compared to what it gives back.
Is the Onewheel worth $1,800?
Everyone has different value systems when it comes to what they're happy to spend their money on. A college student's $1,800 isn't the same as $1,800 to a 39 year-old homeowner's. That being said, some things can earn their cost pretty easily like a games console that sees a lot of hours or a mountain bike that rides a lot of miles. So where does the Onewheel fit into that spectrum...and is it really worth the price? And how can you try one out before buying?
It's time to start thinking about the Onewheel as a vehicle. It's essentially a moped, a motorcycle, and a car all rolled into one. It's a new and exciting way to travel to work, breathing new life into that well known journey. Not only does the OW take you smoothly from A to B but the awesome riding experience is akin to longboarding, snowboarding and surfing. On a wet morning, riding those water-drenched roads to work past bumper to bumper traffic is enough to brighten up any day. Another bonus is that the OW has only a few moving parts. That means way less maintenance or changing parts than other vehicles; more riding time, and virtually no costs for maintaining the board daily.
Credit @electricyclery
The Onewheel gets significant miles on only electricity
Considering that riders get between 12-18 miles on a fully charged OW+XR battery per 40 minute charge from fully drained. When you factor in all the miles you drive cumulatively each year or the costs of that bus pass, in time the OW actually begins to save its owner money, despite its initial cost. The 63V battery will also give tons of years of service. Seems like that's local transport covered for a long while then!
Cost of gas per 1,000 miles: $127 - Assuming $3.00 per gallon and 23.6 mpg - Both averages in USA, look up your cost to drive using your car and local gas prices.
Cost of Onewheel per 1,000 miles: Free, although you may need some new tires and a footpad.
Rider mekekgul from Spain has over 13,000 miles on the original Onewheel as of 12/19/2018.
The Onewheel actually helps save the environment
If you're someone concerned by the environment then the cost of a OW can easily be returned in it's eco-friendly design. There's no exhaust fumes as it's electrically powered and its parts are recyclable, which is a major plus.
The Onewheel is extremely versatile
The OW has so many functions, not only as a vehicle and as a fun board sport but as way to achieve way more tasks you need doing. That means riding to the beach with all your stuff, transporting your newly bought Christmas tree to its destination, or carrying your tent across those hills for camping. The OW can really earn it's worth here in efficiency.
Credit @dino
The Onewheel battery is an engineering masterpiece
When it comes to the assembly and development of the Onewheel + XR version, the battery alone is worth an estimated $500 with the advancements Future Motions Inc. made in developing it from the OW+'s 48V lithium nano-phosphate to the 63V Nickel Manganese Cobalt Oxide battery of the OW+ XR resulting in a real improvement in performance.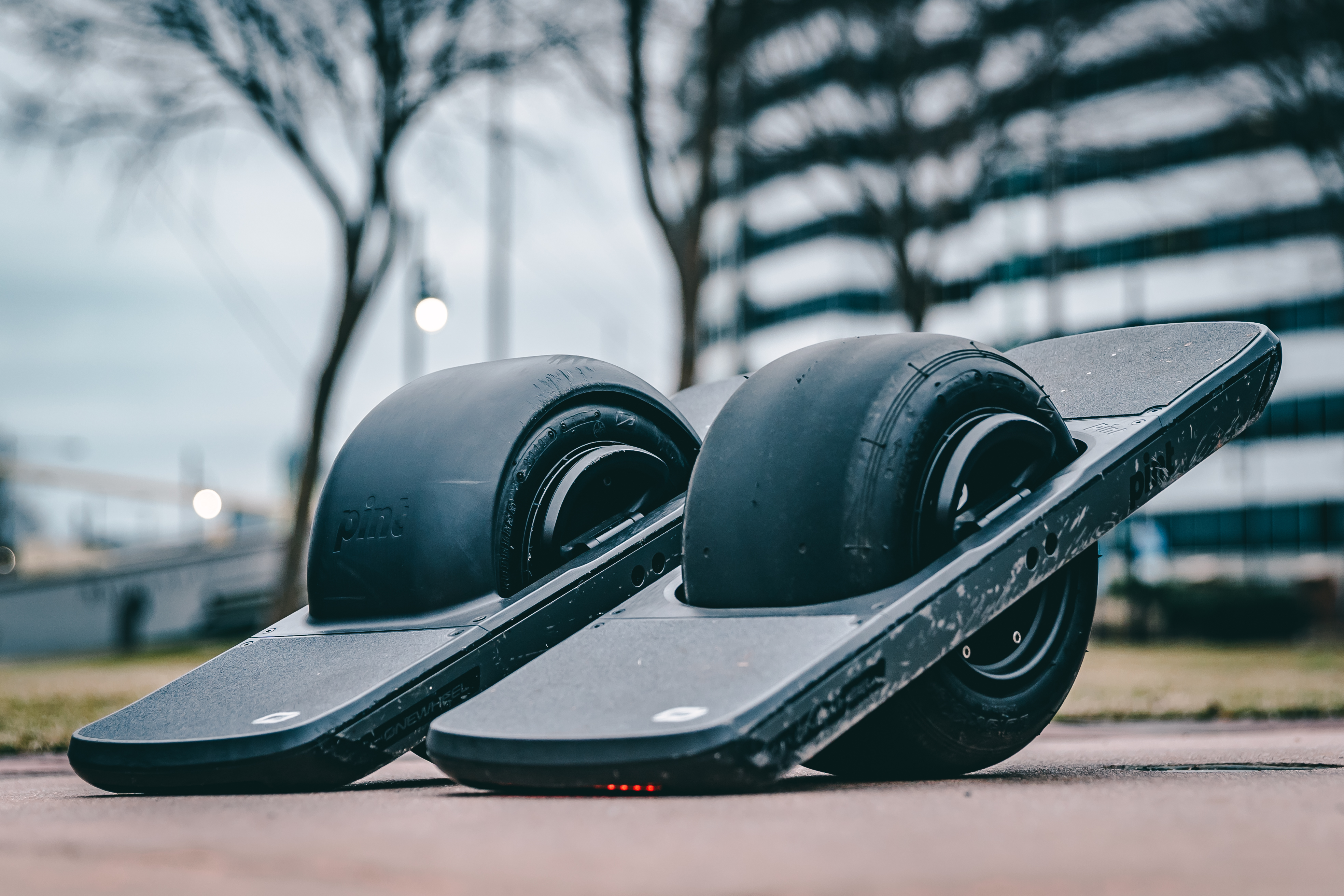 The team took inspiration from the technological advancements of electric cars to develop their designs and with state-of-the-art developments comes a higher price bracket. Since the OW+ XR now boasts a 50W motor complete with larger diameter axle and an increase in torque, when you add up the other high performance, high value parts present (foot sensors, battery etc), it's pretty clear that the cost really reflects it's quality.
The software implemented in the Onewheel gives you absolute control!
Then comes the digital shaping 2.0 technology on the Onewheel mobile app with the time, testing and development that has gone into creating it. Time and technology don't come cheap working together.
Arrive Fresh and Energized on the Onewheel
Looking at it from a different point of view, there are plenty of things about the OW that makes it worth more than its price. Think about arriving to work after your commute, fresh and exhilarated. It beats being drenched in sweat and needing that extra shower after cycling. How about having your day nicely bookended by your OW rides in the morning and evening meaning there's always something fun to look forward to no matter how bad your day. Riders can be silent speed assassins too with the OW as it emits no noise - like you're riding on air. That means carving roads and crushing hills without an ugly motor sound clogging up the soundwaves. For anyone who is a board sport enthusiast no price can be placed on knowing a OW can imitate all the sports you love without the need for anything other than the landscape around them.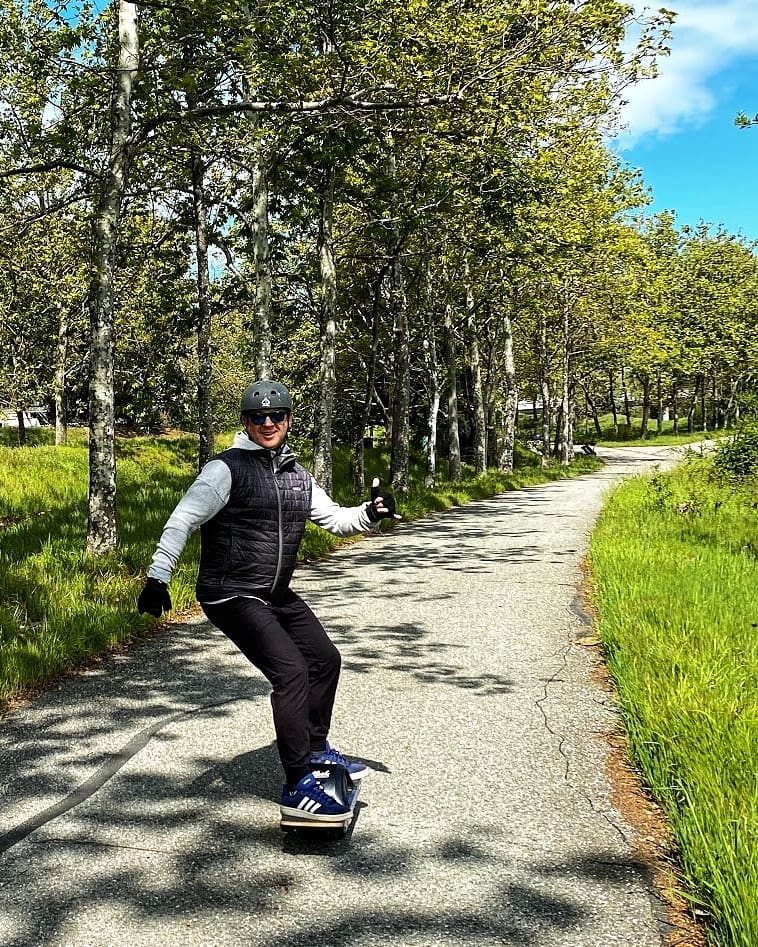 https://www.instagram.com/p/B-D1fQmAy4V/
Wrapping up why the Onewheel is worth $1,800
The Onewheel is a highly diverse board, with a bunch more functionalities still to be discovered. It's a unique vehicle that allows for riders to commute long distances whilst knowing whenever they want some fun they can veer off and crush some gnarly terrains. The rider community have vouched for the fact that the Onewheel is safe so knowing the price also includes inbuilt safety features that work is another tick. Sure, there's no denying you'll need to know how to dress on a Onewheel, and if you want mods you'll need to buy those on top. But when you look at the OW+XR in isolation, what you get for the price really adds up.
When you look at the amount of miles you can travel every day (for free), the lack of maintenance and upkeep costs, the design and technologies involved, the high quality parts and the eco friendly nature of the board and it becomes pretty clear that for the price tag, the OW is worth it. Of course you can get creative with the cost too, check out our beginners guide to Onewheel rentals and try before you buy!
How to try out a Onewheel before purchasing
Still not sure if the Onewheel is for you? If you're hestitant the best way to decide is to actually try one for yourself. Find a Onewheel rental across all parts of the U.S. and Canada and test out riding one for a few days yourself. Test one for yourself and you will not be disappointed!