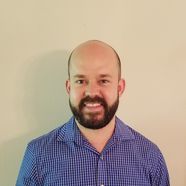 Stefan C.
37 items |
Kent, WA, USA
Email verified
Phone # verified
ID verified
Photo verified
---
0
late cancellations out of 28 items loaned
---
0
late cancellations out of 14 items borrowed
Stefan C.
37 items |
Kent, WA, USA
Reviews
Rented a Onewheel for a day and had a blast. Very easy to learn and get comfortable on. Stefan was quick to communicate and the rental process was easy.

This was my 1st experience but definitely not my last! Stefan was very helpful and even delivered the one wheel to my front door. Great product, smooth transaction and ALOT of fun!

Stefan was fantastic to work with. He was willing to meet me in Pioneer Square to both pick up and drop off the cornhole set. He was great with communication: quick to reply and very cordial. Big time thumbs-up!

Picked up and dropped off the board right when he said he would. Returned everything in excellent condition. Very positive experience, would definitely lend to Stefan in the future.

Superb experience! The OneWheel +XR is a beast to be reckoned with and it will definitely tackle any terrain and challenge your skills, pushing you to your limits if you let it! Stefan, thanks for the rental. I needed to test the OneWheel +XR for myself. No regrets here and all smiles! Mahalo for the positive experience! :)

Excellent experience... Everything went butter smooth. Stefan was very helpful with a couple snags that came up (crappy weather one weekend) and was on time for both pick up and drop off. I would definitely recommend him to friends and family in need of cool gear!!
Stefan's items